William Mora Aboriginal Art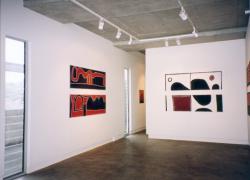 William Mora has been exhibiting outstanding indigenous Australian art since 1990. While always sensitive to the extraordinary traditions and visual languages from which contemporary indigenous art has evolved, William Mora Aboriginal Art endeavours to exhibit indigenous art in an equivalent context and manner to outstanding non-indigenous art, and to recognise the special importance of art to indigenous communities' rejuvenation.
William Mora has been influential in promoting significant indigenous artists, giving artists Queenie McKenzie, Ginger Riley Munduwalawala, Willy Tjungurrayi and Brandy Tjungurrayi their first solo exhibitions. The gallery has also held solo exhibitions of the work of Emily Kame Kngwarray and together with Applied Chemicals has put together an important representative collection of her work that has toured Australia and internationally.
The range of Aboriginal and Torres Strait Islander art shown by William Mora Aboriginal Art is diverse, sourced from the Kimberley, Central and Western Desert regions, Arnhem Land, Tiwi islands and urban-based indigenous artists. William Mora makes regular trips to the north and west of Australia, visiting Aboriginal communities and acquiring work from the art centres run by the communities. He deals with the Jirrawun Aboriginal Art Corporation, Papunya Tula Artists, Warlayarti Artists, Tiwi Designs and Buku-Larrngay Mulka Arts.